Image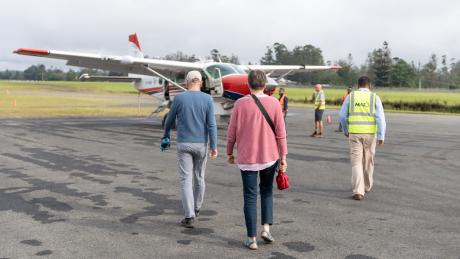 Landen Kelly
MAF Flew Two Senior Representatives from Bread for the World Into Remote Areas of PNG.  
On 18 October 2022, MAF flew two Bread for the World (BFTW) representatives from Mt Hagen to Kompiam and Megau to help them get a better idea of what their partnership programs look like on the ground.
Image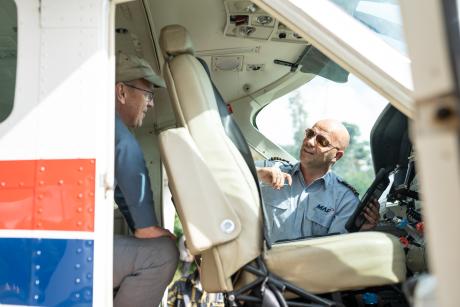 Landen Kelly
Hanno Allolio and pilot Corne Noordhoek discuss the flight.
While in Kompiam, the BFTW reps got to meet with Dr. Mills, the Director of Rural Health and Training, working at the Kompiam District Hospital under the Enga Baptist Health Services, who took them on a tour of the hospital. While they toured the wards, they could discuss the realities and challenges involved in running a hospital in a remote location in PNG. 
Image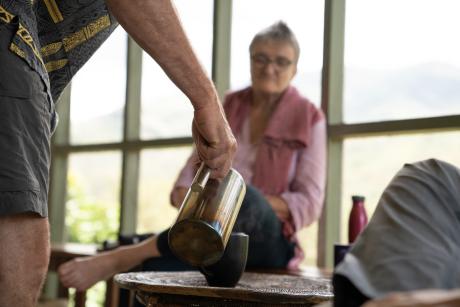 Landen Kelly
Dr. Mills pours coffee for Jutta Werdes and Hanno Allolio while discussing the Kompiam Hospital.
BFTW and MAF have been working together on a new partnership. This collaboration will use a program from the Tribal Foundation called "Senisim Pasin" which is a community-based training program that looks to prevent gender-based violence.  
Werdes said that the goal of the project is, "to make men aware of women, the role of women, and how to be more peaceful in their relationship with women." 
With financial funding from BFTW, MAF will take the "Senisim Pasin" initiative into remote areas of PNG intending to share educational videos that will help stop violence against women in PNG, starting with 6 communities in Enga, East Sepik, and Southern Highlands provinces. 
Image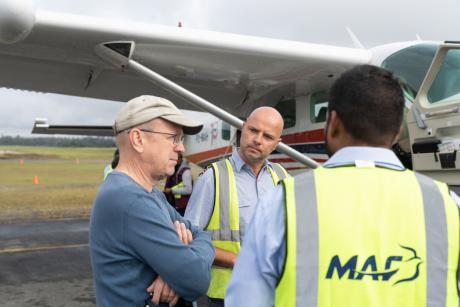 Landen Kelly
Hanno Allolio is briefed on the flight itinerary before departing MAF HQ.
BFTW is partnering with 40 organizations in the Southeast Asia-Pacific Region. Some of their partnerships here in Papua New Guinea are in extremely isolated areas that would not be possible to reach without the assistance of MAF aircraft. 
Image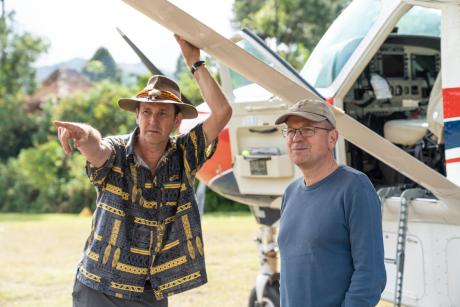 Landen Kelly
Dr. Mills points toward the Kompiam Hospital from the runway.
In the past, services provided by MAF helped shuttle BFTW staff between urban locations on mainland PNG. This trip helped further strengthen the partnership between the two organisations, while it also provided a deeper understanding of the isolation faced by many communities like Megau.