Image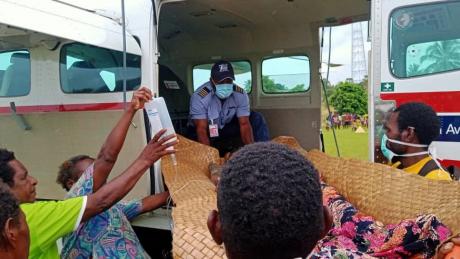 Joseph Tua
Getting called to fly a medevac while out flying is nothing unusual for our pilots. But it seems, Joseph Tua, gets to be called mid-air regularly to divert and help a patient in need. 
A medevac for a mother with twins
Joseph Tua shares two stories about his flying. This first one is from 1 April 2022, followed by another medevac from the day after, 2 April 2022. Enjoy "flying along" with him!
"So today (Friday, 1 April) was supposed to be relatively short with only three stops. We launched from Hagen to do a pick-up in Morehead and then over to Balimo and back to Hagen. If everything went well, we'd be in Hagen by 12.30. Simple... but not really.

We take off from Hagen heading towards Morehead. 20 minutes later, we get a message from Hagen about a medevac in another place in Western Province. Patient was a mother in labour with a retained placenta and needed to be transferred to Daru immediately! We diverted and headed straight for the village. Weather wasn't that great, and we had to circle down and go low to get into the airstrip.
Image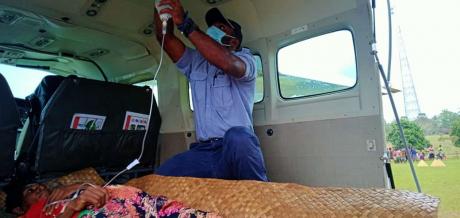 Joseph Tua
We loaded up the patient, her nurse and her two guardians who were holding on to her newborn babies - the babies were kept in the basket. So cool! She had given birth to twins! Weather had cleared out by the time we finished loading up the patient and the other passengers and the flight to Daru was so smooth.

In Daru, the ambulance showed up 30 minutes later. We transferred the patient and her babies into the ambulance and then we headed to Morehead to do our planned program for the day.

Unfortunately, weather and daylight caught up with us so we will overnight in Balimo and get back to Hagen tomorrow. I'm currently waiting to be picked up from the airstrip and go have some coffee. I'm dying for a cup of coffee.

Thanks for the support and prayers fam!

Bless!"
Image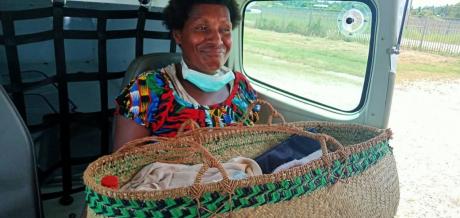 Joseph Tua
Another unexpected medevac
"Today (Saturday, 2 April), we were to return back to Hagen from Balimo. We drank our morning coffee and took our time.

Got to the airstrip and before we even began to get the plane ready, we were informed that we had to to do a medevac from Balimo to Daru. The patient was a mother also with a retained placenta that needed to go to Daru immediately for an operation to be done to remove the placenta. They had been working on her almost all night with no success. She was fairly stable and able to sit, so we put her and her husband and new-born baby in the back seat where it was comfortable.
Along with her was another pregnant mother who needed to go to Daru. We loaded them all up and headed for Daru right away.
Image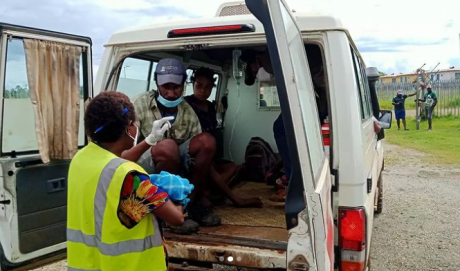 Joseph Tua
We also took one of our Balimo Agents, Samuel, with us to assist.

Weather was a high overcast with lots of clouds around but plenty of room to maneuver. It was nice and smooth. Perfect for a comfortable medevac flight.

We get to Daru and this time the ambulance was there waiting! We carefully transferred our medevac patients from the plane to the ambulance. We started up and headed back for Balimo as soon as the ambulance drove off. Our job here was done.

The return flight to Hagen was fairly straightforward with no issues. Got back here at 12.05.

Blessings!"
Image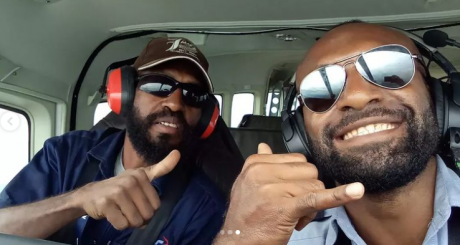 Joseph Tua