Image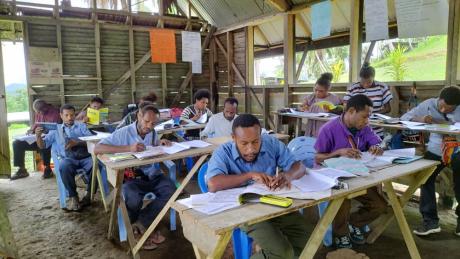 Glenda Giles
MAF flights enabled a boost of encouragement and professional training for the lecturers and students at the Nuku Teachers College.
Glenda Giles, who retired as a classroom teacher in 2021 after four decades of investing in hundreds of students' education, visits schools on behalf of the Christian Brethren Churches (CBC) to encourage and improve their practices. In April she visited the Nuku Teachers College located at Yimbrasi, Sandaun Province, a 40 minute drive from Nuku airstrip where MAF operates.
The Nuku Teacher's College houses more than 130 students and works to prepare the next generation of primary teachers in Sandaun Province.
"I understand that it is the only institution in Sandaun Province that provides Primary Teacher Training." Glenda said.
With her wealth of experience in establishing highschools and secondary schools in remote places of mainland Papua New Guinea, Glenda keeps investing in the education system of this country. The visit at Nuku was to assist the college with advice and teaching, and to report back to CBC about its operation, successes and challenges. The importance of running a professional operation can not be underestimated, as the college is seeking approval for government registration.
"It was encouraging to see the college operating smoothly during my visit with a regular timetable of lectures and a strong emphasis on giving students well supervised peer teaching practice." Glenda wrote in her report.
Image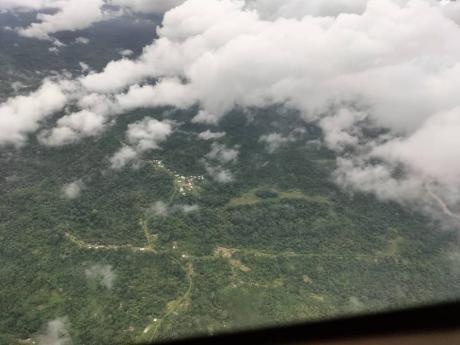 Glenda Giles
View of the Teachers College from the MAF plane
No MAF, no college.
The teacher's college is situated in a remote area with very little access to supplies, food and medical facilities. Maintaining a college of such size and quality would for many seem like an impossible task.
"The CBC churches are to be commended for their efforts to maintain this professional institution." Glenda wrote.
Glenda had looked at other options to go to the teachers college, but friends and colleagues had told her it simply wasn't safe.
"MAF is the only way to go. It's unsafe to go by road due to hold-ups and bad roads especially during the wet season." She said.
Perhaps it would have been an impossible task to run the college if MAF couldn't fly the necessary supplies and personnel back and forth to Nuku station. Glenda finds it unlikely for the college to have success at Yimbrasi if MAF weren't there to support it.
"If MAF wasn't there, then the college probably wouldn't be there." She said.
Story by Tajs Jespersen
Pictures by Glenda Giles
Image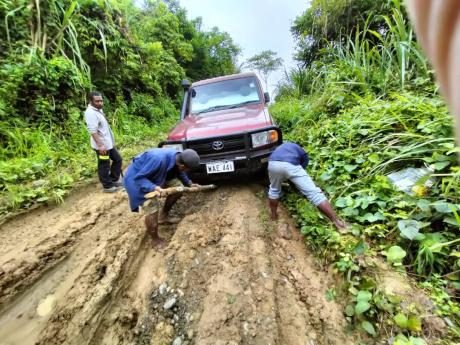 photo by Glenda Giles
on the road from Nuku station (airstrip) to the college...